Posted on
November 23rd, 2023
by The Protomen
20% off everything in the Sound Machine Store with code –> TWENTY23 (use during checkout) from now until 11:59 p.m. CST Monday, 11/27/23.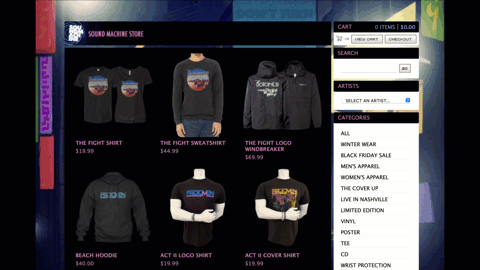 It's getting cold out there, so now's a pretty good time to grab something from our winter selection at a discount. Don't get left out in the cold!
Speaking of getting left out in the cold, are you one of those unfortunate souls that didn't jump on a ticket to our 20th Anniversary show next April before it sold out in 20 days?  Well, keep your eyes on our mailer/news letter/news page and socials (facebook, instagram, and the artists formerly known as Twitter), because we're going to release some more tickets in the next couple months.
That's all for now,
The Protomen