New single from Act III, "The Fight," is now streaming on all the platforms. Click this link and pick your poison. We're already up to like 30,000 plays on Spotify, so that's something like 50 dollars! About 4 of us are gonna get to eat a burrito with that chunk of change (the other 4 will starve)!!! But seriously, we're glad you're all seeming to like it. There's plenty more where that came from.
Cover design and new logo done by Caspar Newbolt with artwork by John DeLucca. I think they did a hell of a job, if I do say so myself.
And yeah… James Cameron may have beaten us by getting Avatar 2 out before we could release Act III, but mark my words, I almost somewhat guarantee that we'll have Act III out before Avatar 5! The gauntlet has been thrown, Mr. Cameron. Come at us.
—FIGHT MERCH—
Like that Fight art and new logo? Get it on some shirts! We've got a regular coal colored (nearly black) Tshirt, and girl-style scoop Tshirt to choose from.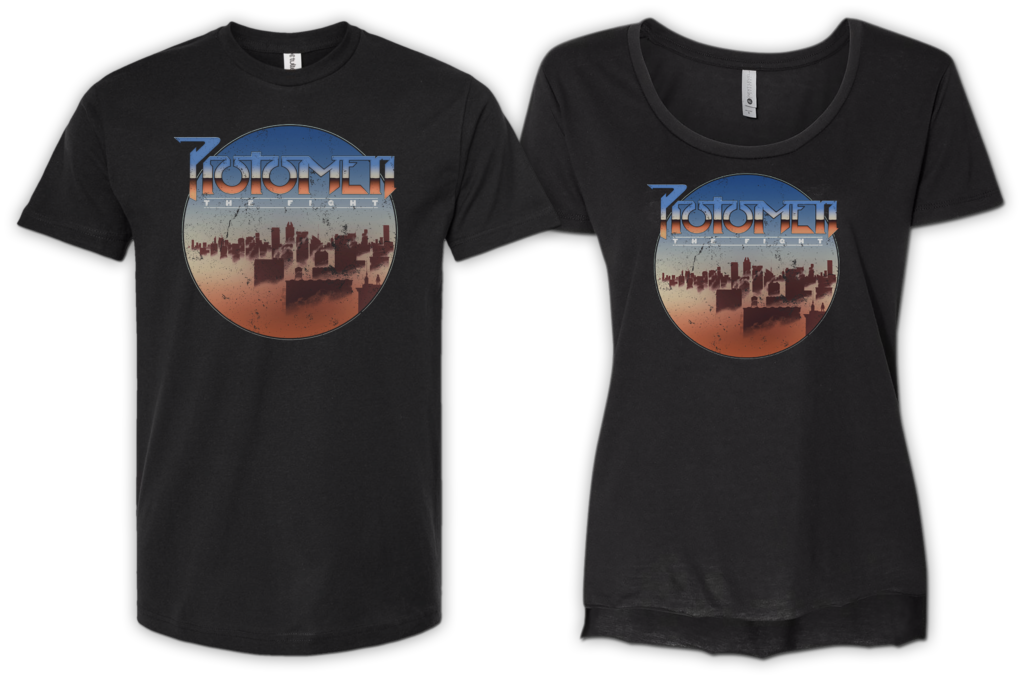 And on top of that, we've got a pretty rad new raglan sweatshirt (raglan is the only way to go with sweatshirts. Believe me, I'm an expert).
We've also got a pretty awesome windbreaker (with some rain protection) pullover with silver-ish print. This sort of a jacket is a first for us, so let us know how you like it by buying it or not (whichever is funnier).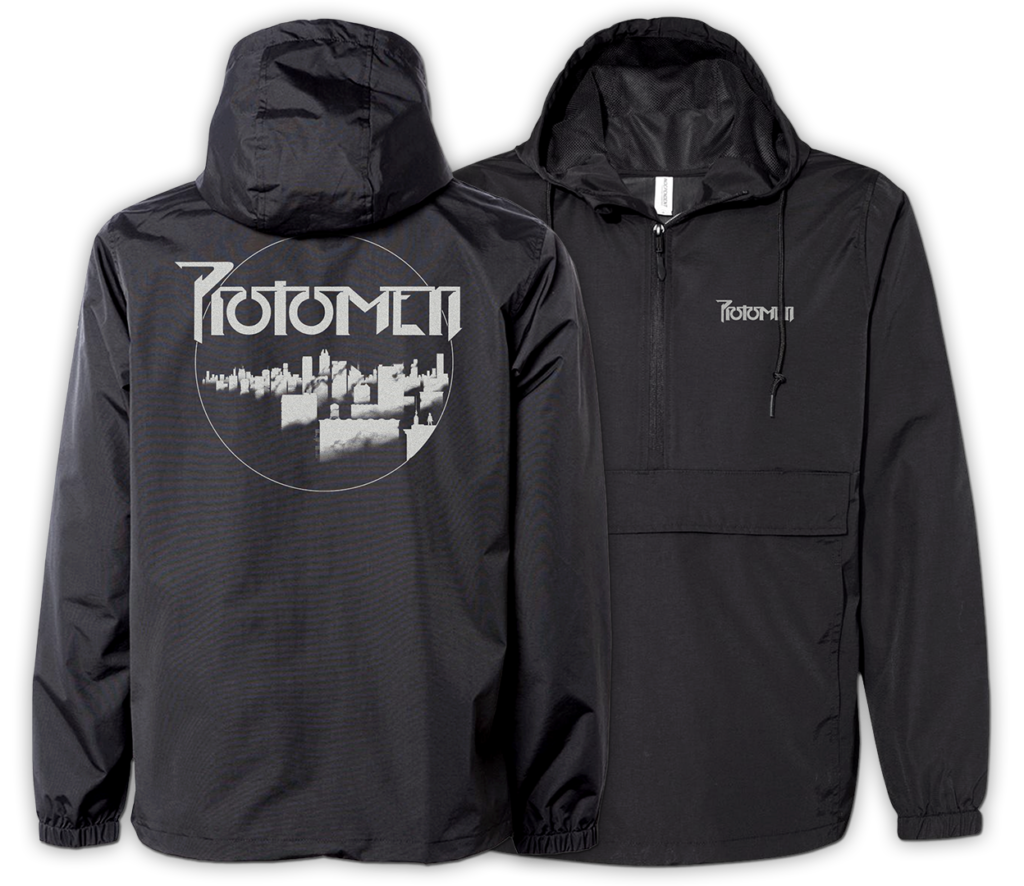 **please note** this new FIGHT merch will not ship in time for the holidays.
—CHICAGO—
Our 2 shows at Reggies with Cybertronic Spree are now super sold out and we couldn't be more excited to get back to Chicago for some Italian Hot Beef Sandwiches!…. and shows. See you there!
—EURO TOUR—
And let's not forget our upcoming Europe and UK tour! Get to a show and you'll hear "The Fight," as well as some other Act III jams. So get your tickets and help spread the word over there. Send your friends the link to "The Fight" to see if they like it and then bring them to a show even if they don't. Maybe bring them to 5 shows. While you're helping us with promotion, go ahead and start requesting "The Fight" at your local radio stations. And call in to TRL and demand that Cason Daly puts us on the show. Then Google who/what Carson Daly and TRL are.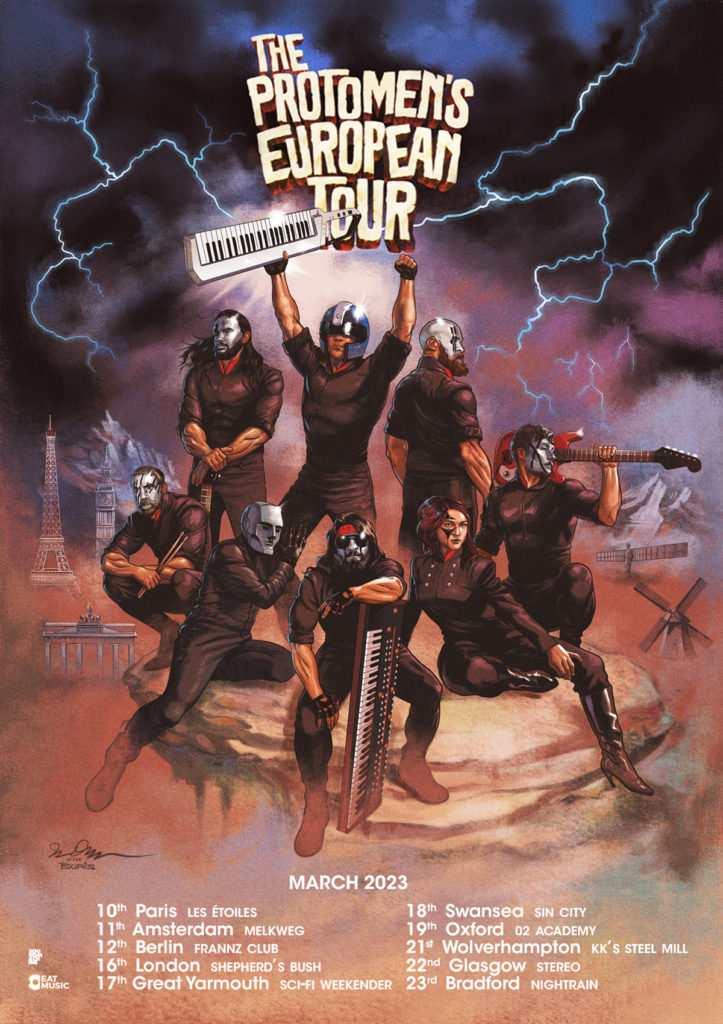 MARCH
10th – Paris – Les Étoiles
11th – Amsterdam – Melkweg
12th -Berlin – Frannz Club
16th – London – Shepherd's Bush
19th – Oxford – 02 Academy 
21st – Wolverhampton – KK's Steel Mill
22nd – Glasgow – Stereo
23rd – Bradford – Nightrain
Remember that time in the last email where I said, "see you back here in about 3 weeks?" This is what I was talking about. Now that "The Fight" is out there, we're gonna do the holiday thing for a bit, but then get right back into the studio at the start of the new year. Feeling good about this one.
-Commander