COVER UP CD
After all the starts and stops, it's finally in our hands and ready to ship!!! Space-age-laser-technology could be at your fingertips. All you have to do is act now. And while you're at it, why don't you grab one of those really awesome giant Cover Up movie posters to go along with it? There's even a combo pack that makes it even cheaper!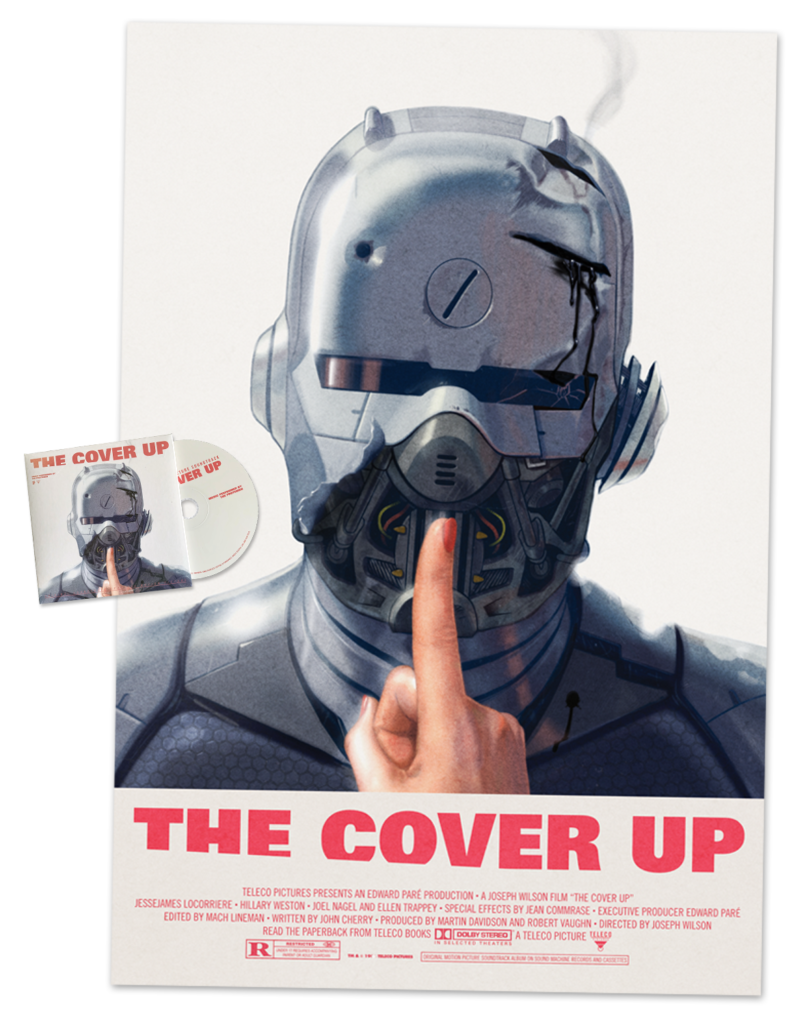 TERMINATOR THE SECOND – THE MERCH
Remember that time we did the score for, and acted in, the world's greatest Shakespearian play of Terminator 2? Well… we sure do. And we recently found some of that old merch in the vaults. It's available now on the Sound Machine Merch Store. There's really not much left, so get it before it's gone for all eternities (at least until I decide that I need another one of those rad shirts and demand that they reprint some, because that's the only shirt I ever wear… well, that and three ELO shirts).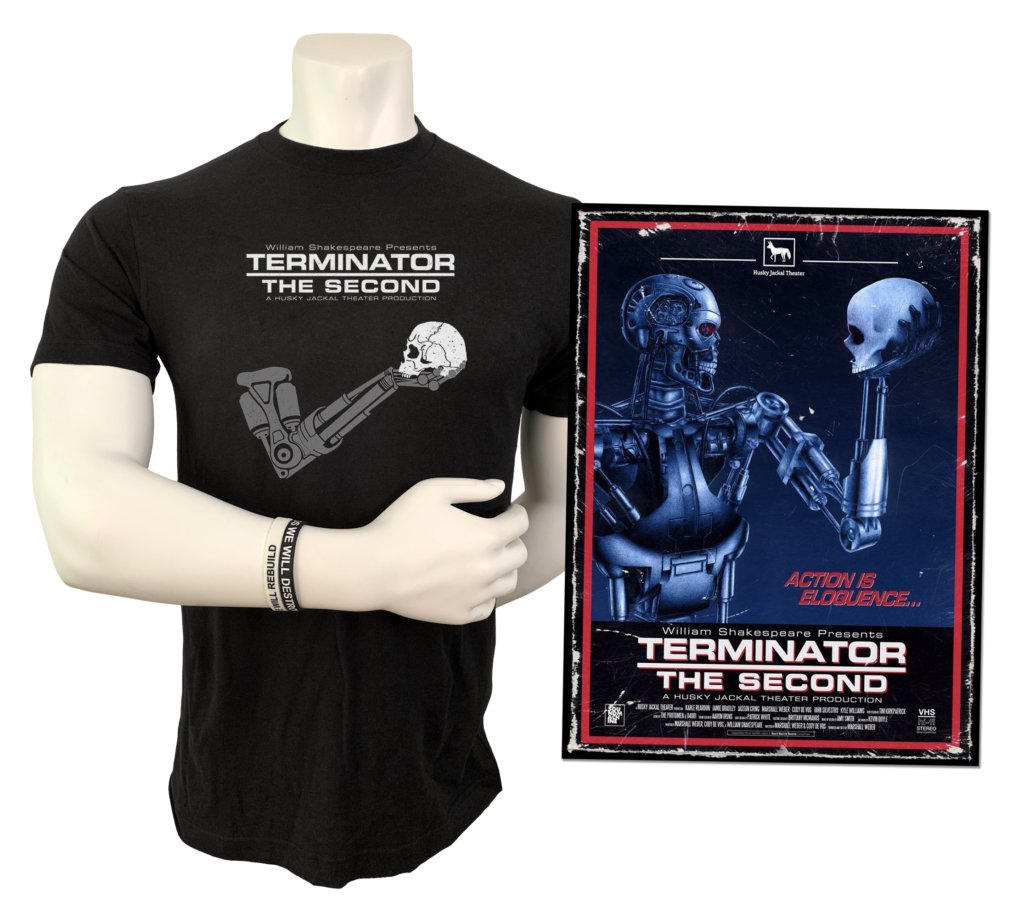 **the soundtrack is also now available on all your favorite streamers, so get to streaming.
SPEAKING OF STREAMING…
I posted this on the social medias a while back (facebook, Instagram, Twitter), but I figured you fancy mailing listers/proto-news-page readers should have a fair crack at it, too.  It's the Spotify Playlist that we play as house music before shows. Since we're not out there playing for a while, might as well give a taste of what it's like waiting for us to go on…
That's all for now, but expect another mailer in a couple weeks with even more fun stuff.
Stay safe out there,
-Commander