Great news, Europe… Makeup and Vanity Set is coming with us on our April tour!!! The only one he won't be playing is the Sci-Fi Weekender show, so get to grabbing those tickets before they're super gone. This thing is gonna be amazing.
APRIL
17th – Berlin – FRANNZ Club
18th – Amsterdam – Melkweg
19th – Paris – Les Étoiles
21st – London – Shepherd's Bush
22nd – Great Yarmouth – Sci-Fi Weekender
23rd – Swansea – Sin City
24th – Oxford – O2 Academy
26th – Wolverhampton – KK's Steel Mill
27th – Glasgow – Stereo
28th – Bradford – Nightrain
Speaking of Europe, the Act I vinyl represses are sold out in the Limited Run and Sound Machine online stores, but there's still one variant available at the Kings Road Europe store (and it's my personal favorite color scheme of the three). So if you missed out on the US variants, don't fret, because KR ships worldwide and it actually works out to be not too expensive to ship from there to the US (and you don't get charged Euro taxes).
RE-NEW YEARS EVE… EVE DANCE PARTY WITH THE RETURN OF LEFT CAN DANCE!
–Dec 30th – Exit/In–
In case you don't know about LCD, they used to put on a hell of an indie/rock/electro/pop dance party here in Nashville pretty regularly, but they've been in hibernation for years now. Well, they're waking from their slumber now, and just like a groggy bear that's stumbling out of their den after a long sleep… they just want to dance. Or rather… play music so you can dance. A few of us Protomen AND Makeup and Vanity Set will be there playing some jams, too. So if you're around Nashville for our sold out show at Exit/In on the 31st, you might as well come bear dance with us for a bit the night before. CLICK ME FOR TICKETS
*NOTE* same Nashville venue COVID rules apply – Vaccine proof or negative COVID test results are required. Masks encouraged, but not required.
BLACK FRIDAY SALE
Our annual Black Friday to Cyborg Monday sale in the Sound Machine Store starts NOW and ends on Cyborg Monday (November 29th, at 11:59 p.m. Central Time). The code is: TWENTY21 … and knocks 20% off everything EXCEPT the new "Red Act 1 Logo" shirt because they just arrived and the pre-orders are shipping out now.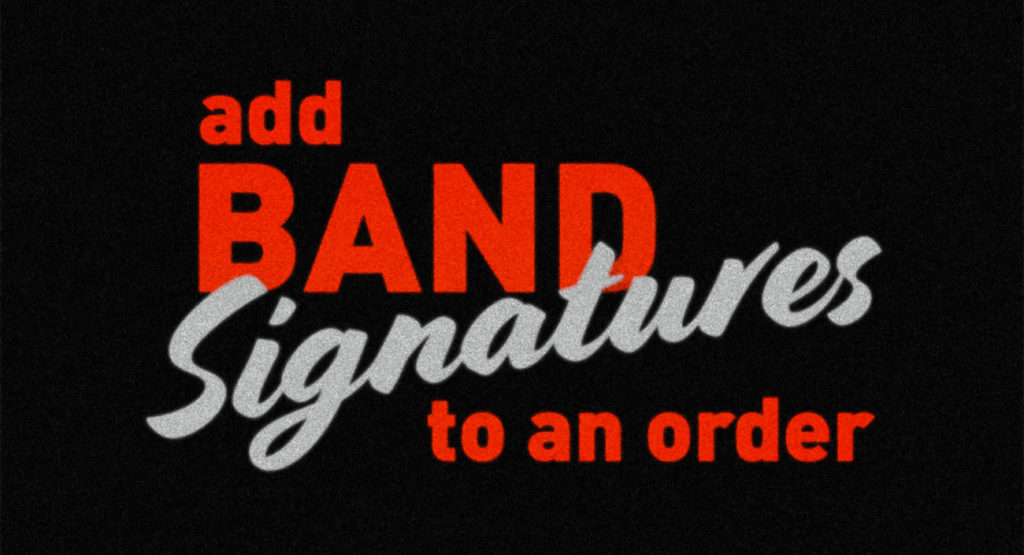 And just like last year, for a limited time, we're signing anything in your order that makes sense (t-shirts are pretty rough because the ink doesn't really stick or show up on black shirts, and tends to wash off) for a flat fee of $20. Just add the "add band signatures" item to your order and follow instructions for the action. This offer will run until December 10th and your order will be shipped the week of December 13th.
More soon.
-Commander