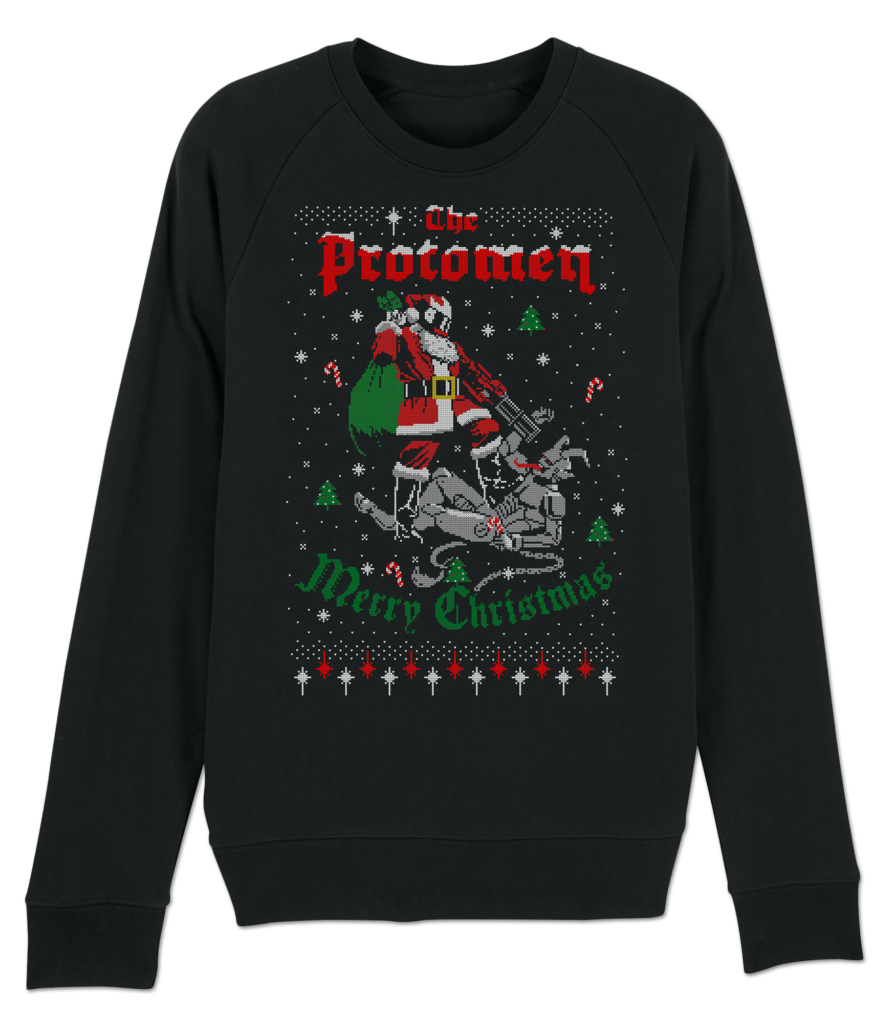 Yeah… I know… these things are incredible. And unfortunately, they are exclusive to our European store, because Kingsroad is the only company that can get them printed and in your hands in time for the holidays. Hoooweevverrr… Kingsroad ships worldwide, so everybody's got a relatively fair crack at them! The cutoff to get your orders in time for the holidays is around the 9th, so get your orders in quick.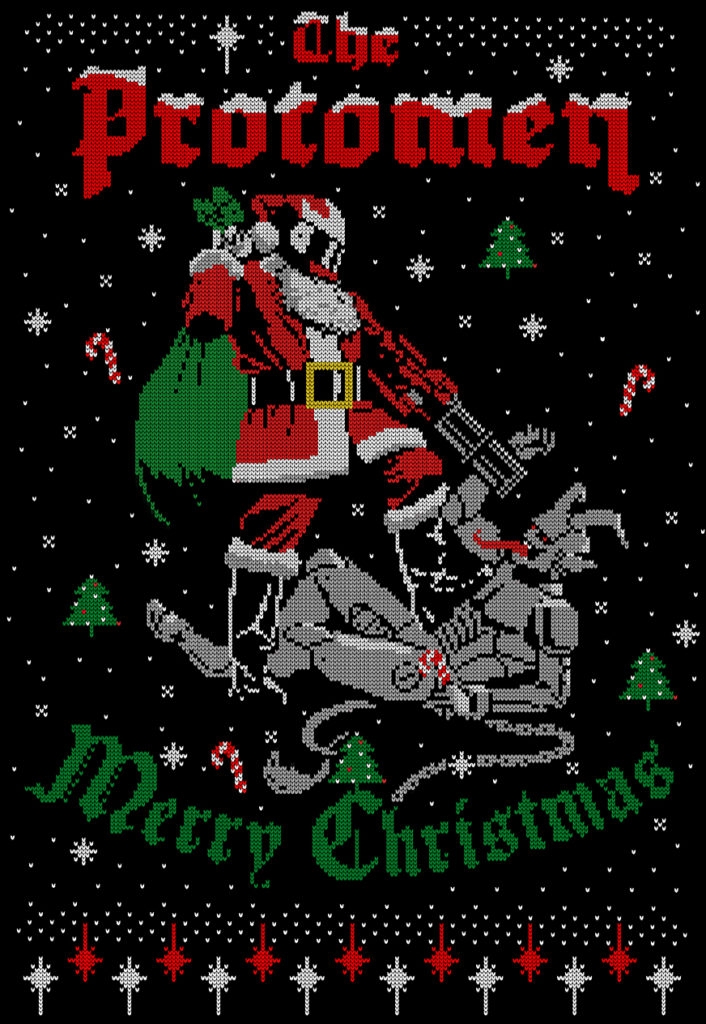 Proto-Santa and Robo-Krampus art by the ever-wonderful John DeLucca. Layout consultation by Stefanie Cobb. And Christmas trees, candy canes, Light light, and snow… by me! You better enjoy it, because I won't be doing that shit ever again.
BLACK FRIDAY SALES
20% off everything in the Sound Machine Store from now until Monday night (except for the Live In Nashville Blurays and CDs, since Blurays just came in Tuesday and some early buyers still haven't gotten theirs, and that just wouldn't be fair, now would it? Didn't think so)! Enter this code at checkout: TWENTY2020
Kingsroad Europe Store has a black friday weekend sale, too! 20% off everything, except for the new Christmas Sweatshirt (we can't discount the new rad super suuuuper limited Christmas sweatshirt, because believe me, it's priced as low-cost as we can possibly make it)! Enter this code at checkout: PROTOMENFRIDAY
LIVE IN NASHVILLE STUFF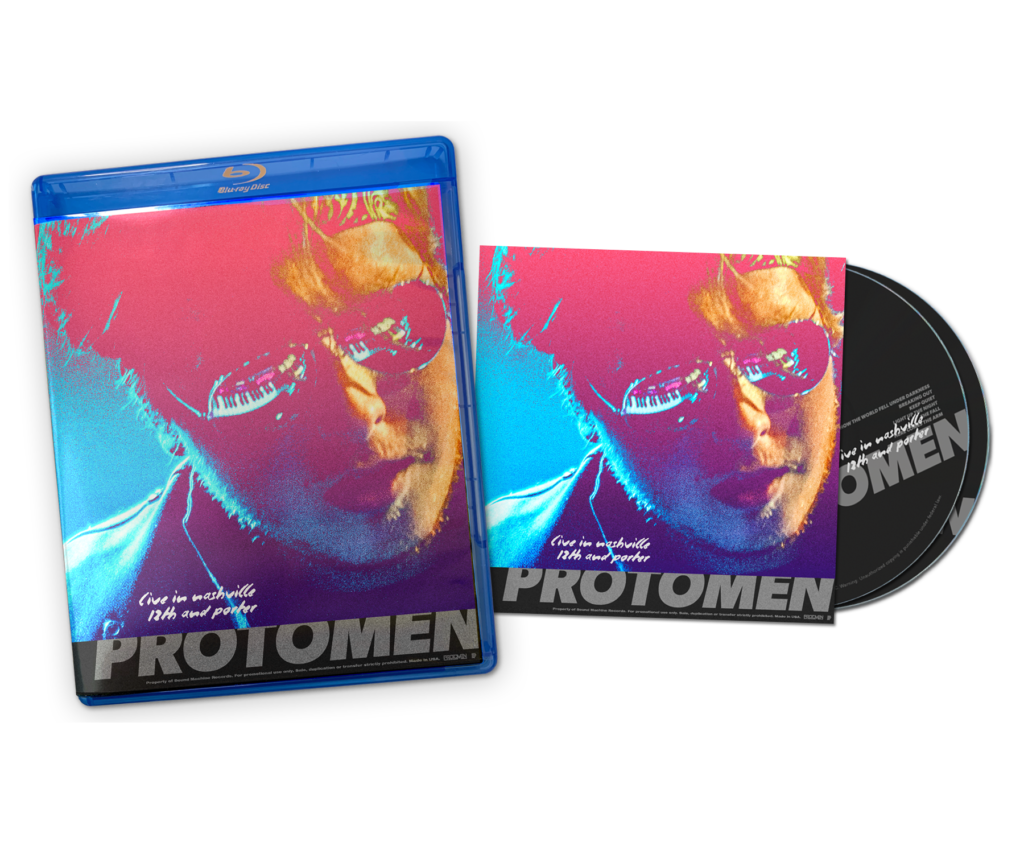 Speaking of…. Blurays finally came in and are currently shipping! Really sorry for the wait on those. COVID supply chain issues ain't no joke. With that, everything is now in-hand and shipping. Did you know that Blurays and CDs make wonderful stocking stuffers? I'm just saying.
–SIGNED STUFF–
And since the COVID action is in full force, we won't be coming to your city to shake your hands and sign your merch (and babies) for a while, so we figured we could offer the next best thing.  For a limited time, we'll sign anything you want in the SM Store. Just add the BAND SIGNATURES "product" to your cart and we'll make it happen. If you have specific things in the order you don't want signed, just let the store know what you don't want us to sign, otherwise we're gonna sign it all. Keep in mind that this will add a little bit of a delay since we'll have to hunt all The Protomen down for signatures. It's a bit of a chore, since most of us live in the forest, in caves, and under bridges.
**Note** This add-on will be offered until Friday, December 11th at 11:59 p.m CST. Orders will be signed and shipped by December 18th."
Beach hoodies will be back in stock by mid-December, so go ahead and grab a pre-re-order for a discount this weekend while you can. Then sit around for a couple-ish weeks and be mildly cold while you wait for it (and your brand new Proto-Christmas sweatshirt?) to show up. 
UNSOLVED MYSTERIES
An update on "theprotomen" Twitch user name mystery … We got it! So if you're a twitcher, get on there and follow the account, we'll get some kind of something going on there soon. Even if it's just a live feed of our synthesizers dressed up for Christmas!
There were so many exclamation points in this mailer!!!
That's all for a bit.
-Commander