THE PROTOMEN (ACT I) VINYL REPRESS
Now available in 3 separate color variants from our Kings Road Europe and Sound Machine Stores, as well as with our new friends at Limited Run Games (if you don't know Limited Run Games, you should absolutely go check them out)! And luckily, these records are in-hand, so there won't be the traditional months and months of the vinyl waiting game. All three stores ship worldwide, so take your pick or buy them all!
We're also bringing back the original Protomen logo shirt in 3 color variants (with a Blue version we've never done before… and I'm not exactly sure why we never did it?).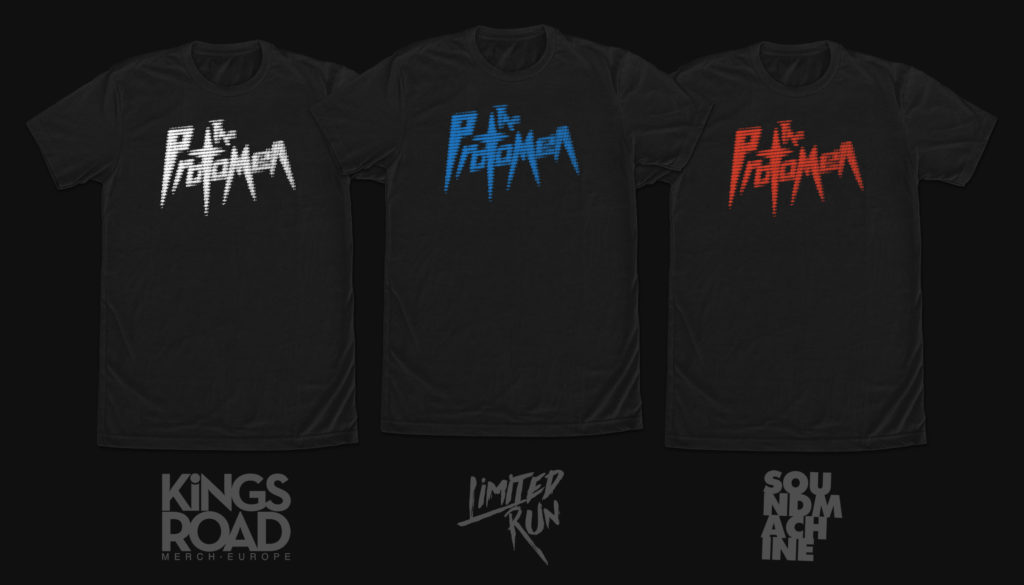 *PLEASE NOTE* There are also women's shirts, but there's a bit of craziness with the covid shirt market right now, so we don't exactly know which style shirts we'll be getting for those across the stores, so we didn't want to lead you astray with the wrong mockups here. Keep an eye on the individual stores for updates.
Limited Run has also come up with their own take on a "Hope Rides Alone" shirt design that I think some of you might like. Check it:
**PLEASE NOTE AGAIN** All this stuff will be in Pre-order mode for 2 weeks and then they'll get those shirts printed and out the door. Ship times will vary from store to store.
EUROPE TOUR APRIL 2022
In case you missed the last mailer… and live in Europe… we're coming your direction next spring!!! Yeah, I know, it's pretty exciting. I already pooped my britches twice in anticipation. Tickets are all live (with links below) and ready to be yours, so get to owning a little piece of history.
APRIL – 2022
17th – Berlin – FRANNZ Club
18th – Amsterdam – Melkweg
19th – Paris – Les Étoiles
21st – London – Shepherd's Bush
22nd – Great Yarmouth – Sci-Fi Weekender
23rd – Swansea – Sin City
24th – Oxford – O2 Academy
26th – Wolverhampton – KK's Steel Mill
27th – Glasgow – Stereo <—— note venue change
28th – Bradford – Nightrain
COVER UP VINYL
Got a few of these Cover Up records left, so if you've been on the fence about it, you better grab one quick before they're gone for a while.
Warm salutations of some kind,
-Commander