On this exact day 15 years ago, we, The Protomen, released our first album, Act I, upon the world… the week before.
That night, 15 years and 1 week ago, we played the whole album in front of a few dozen people for the first time ever at a venue called "The Boro" in Murfreesboro, TN. The show was a little wild and ferociously messy sounding (not unlike the album itself) but it got the point across. And even after all these years (and one week), those songs are still an absolute joy to play live. Today, on the anniversary of the week after the anniversary of that illustrious occasion, we present to you our first live video and album (well, first… after that Live Queen Album), The Protomen – Live In Nashville.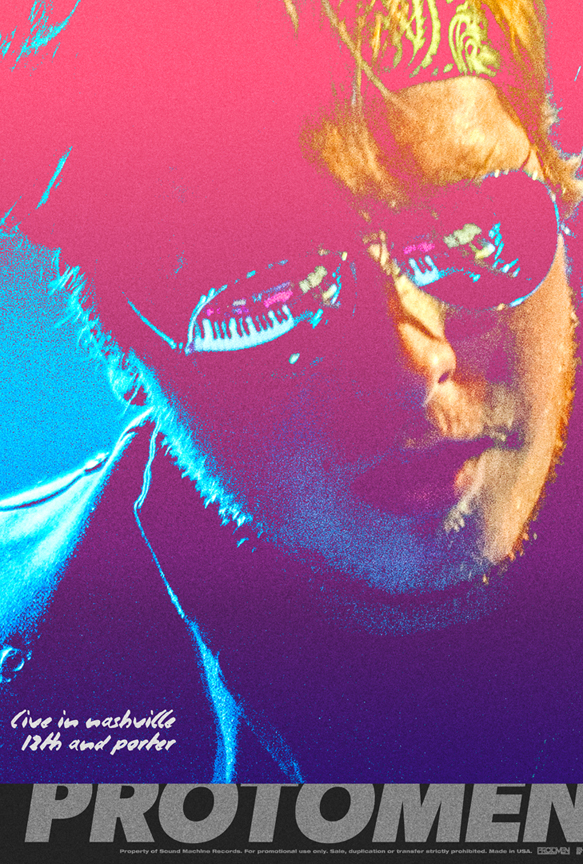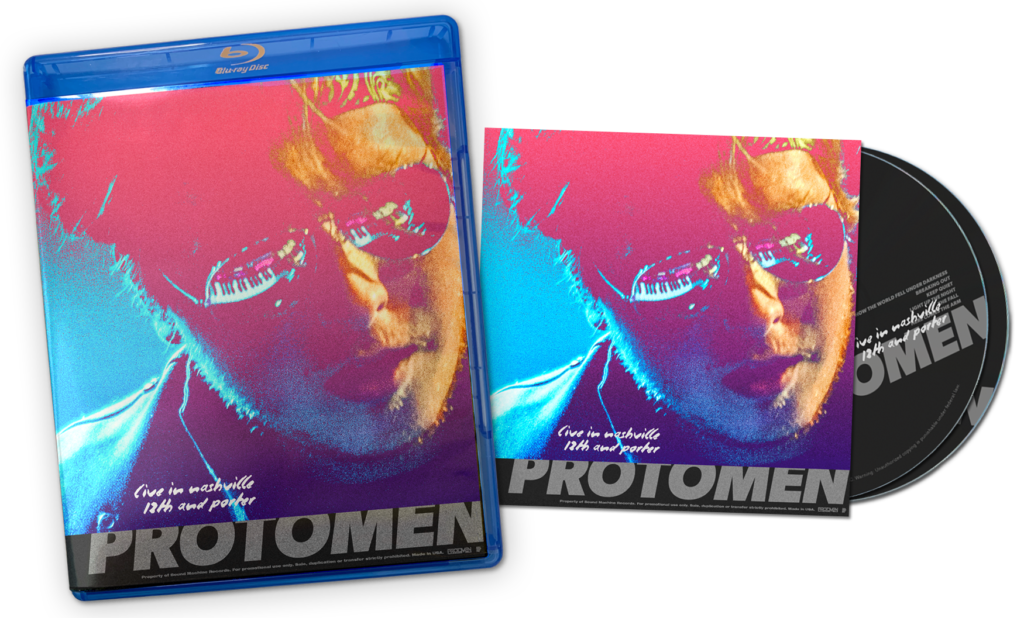 Please note – This live show in question is NOT that original Boro release show. Believe me, you do NOT want to hear that one. This show is from many years later after we finally learned how to play our own songs, and we played a whole lot more than just Act I.
-Track Listing-
01. Intro
02. How the World Fell Under Darkness
03. Breaking Out
04. Keep Quiet
05. Light Up the Night
06. The Fall
07. Here Comes the Arm
08. Hope Rides Alone
09. Funeral For a Son
10. Unrest in the House of Light
11. The Will of One
12. Vengeance
13. The Stand (Man or Machine)
14. Sons of Fate
15. Kilroy Speaks
16. Father of Death
17. The Hounds
18. Thanks
19. Due Vendetta
Bluray – 98 minutes
CD (2 disc) – 94 minutes
Show info: Act I Vinyl Release Show – July 9th, 2011 – 12th And Porter
The CDs and Blurays are still in production, so don't expect those to ship immediately, but they're in the repro pipeline right now. You'll get fancy immediate digital downloads with purchase of the Bluray and CD, though, so grab something and get to watching and listening.
*And don't worry Europe, we're gonna try to get some CDs and Blurays sent over to our Kingsroad Store, too.
And more good news – the commemorative Act I Logo Raglan Baseball-style T-shirts are back by popular demand. These dudes flew like hot potato chips on that last tour (i.e. Tapatio Doritos and Zapp's Voodoo… not very hot but incredibly good), so grab them quick-like.
As usual, we've made some combo packs so you can save a bit of money on all of it. Check them all out on the Sound Machine Store. We've also updated protomen.com a bit to accommodate things, so take a gander at that and see if you like it.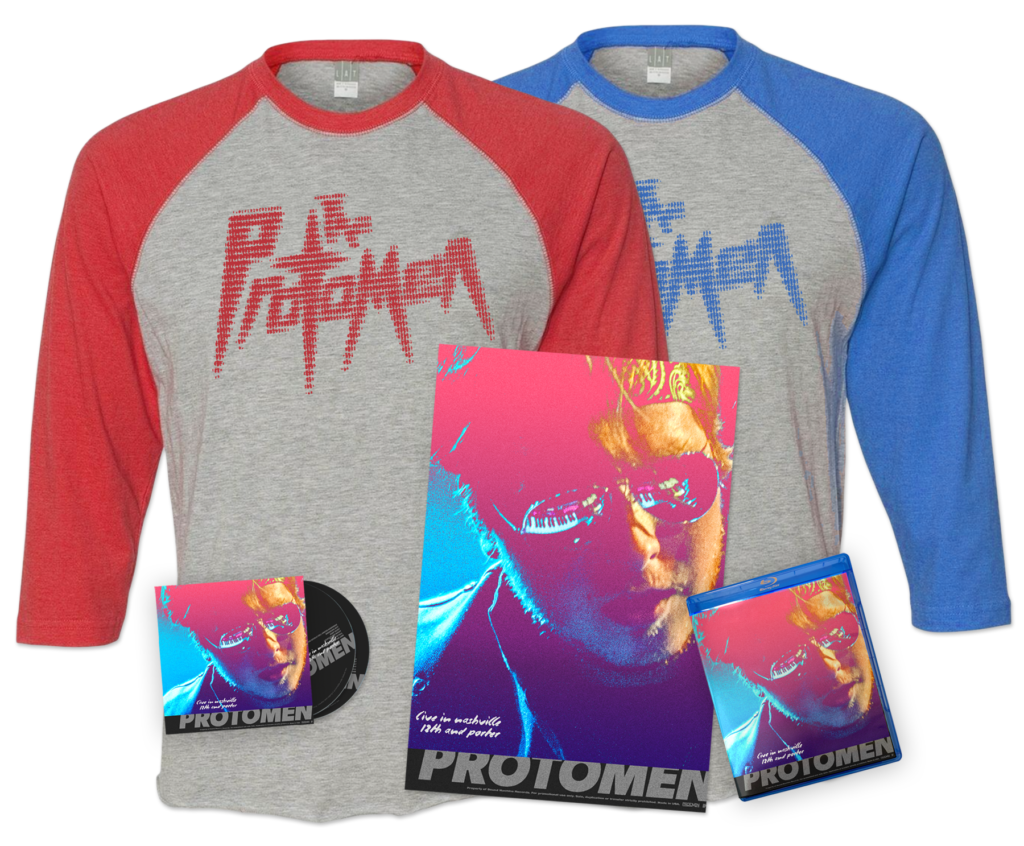 **PLEASE NOTE** If you are a Protomen Documentary Kickstarter Backer and didn't get two emails from us yesterday (one from Chris and Panther through Kickstarter proper, and one from VHX) that included your free digital download of the video, please email us with your full name and Kickstarter email. We'll get it worked out. *also double check your junk folder.
And in case you missed the last mailer, we released The Cover Up on CD (also shipping some of these to KingsRoad Europe Store), and gave a link to our Pre-Show Spotify Playlist (you can listen to this before watching the video and it'll be like being at a real show!!). Check them out, or don't, whichever's funnier.
Enjoy the show,
-Commander