JULY TOUR WITH TWRP (LOW TICKET WARNING!!!)
We're heading out with TWRP in exactly TWWOO WEEEEEKS for our co-headlining tour, and tickets are nearly gone for most shows. If you haven't gotten tickets yet, you'd better grab them super immediately.

JULY
12th – Chicago, IL – Lincoln Hall • All Ages – SOLD OUT
13th – Pontiac, MI – Crofoot Ballroom • All Ages
14th – Cleveland, OH – Beachland Ballroom • All Ages – SOLD OUT
16th – Toronto, ON – Opera House • All Ages – SOLD OUT
17th – Buffalo, NY – Rec Room • +16
19th – Kingston, NY – BSP (Back Room Theater) • All Ages
20th – Boston, MA – Paradise Rock Club • All Ages – SOLD OUT
22nd – Brooklyn, NY – Elsewhere • +16 – SOLD OUT
23rd – Philadelphia, PA – World Cafe Live • All Ages – SOLD OUT
24th – Baltimore, MD – Soundstage • All Ages – SOLD OUT
25th – Richmond, VA – The Broadberry • All Ages – SOLD OUT
26th – Atlanta, GA – Terminal West • All Ages – SOLD OUT
27th – Nashville, TN – Basement East • +18 – SOLD OUT

And here's the extremely limited edition VIP EXCLUSIVE poster that goes to everyone that buys (or bought..) VIP tickets for this PROTO-TWRP tour. There's still a few VIPs left, so grab them while you can. We are some serious Beef Supremes in this thing!
EURO TOUR
And tickets are also going really fast for London, Dublin, and Amsterdam. There aren't many spots left, so grab them before they're gone for all of eternity!

SEPTEMBER
03rd – Dublin – The Grand Social – (LOW TICKET WARNING)
05th – London – O2 Academy Islington – (LOW TICKET WARNING)
07th – Munich – Backstage Club
08th – Vienna – Chelsea
10th – Berlin – Privatclub
11th – Cologne – Luxor
12th – Hamburg – Kaiserkeller
13th – Amsterdam – Melkweg – (LOW TICKET WARNING)

EUROPEAN STORE
This store is getting off its feet and we've figured out how to lower shipping costs a bit more. Go check it out! europroto.bigcartel.com
ACT I VINYL RETURNS!!!
If you didn't get your fill of Act I vinyl with the last few pressings, now's your chance to live your dreams! These usually go pretty quick, so get them while they're around. Plus, we have some rad new color variants for you to gander (Blue smoke and Red smoke!)! Plus Plus, we've brought back the original Proto logo shirt and Elec Man shirt (from our first animated Hope Rides Alone website video), for a limited time (Wil Wheaton approved)! And these are all ready to ship.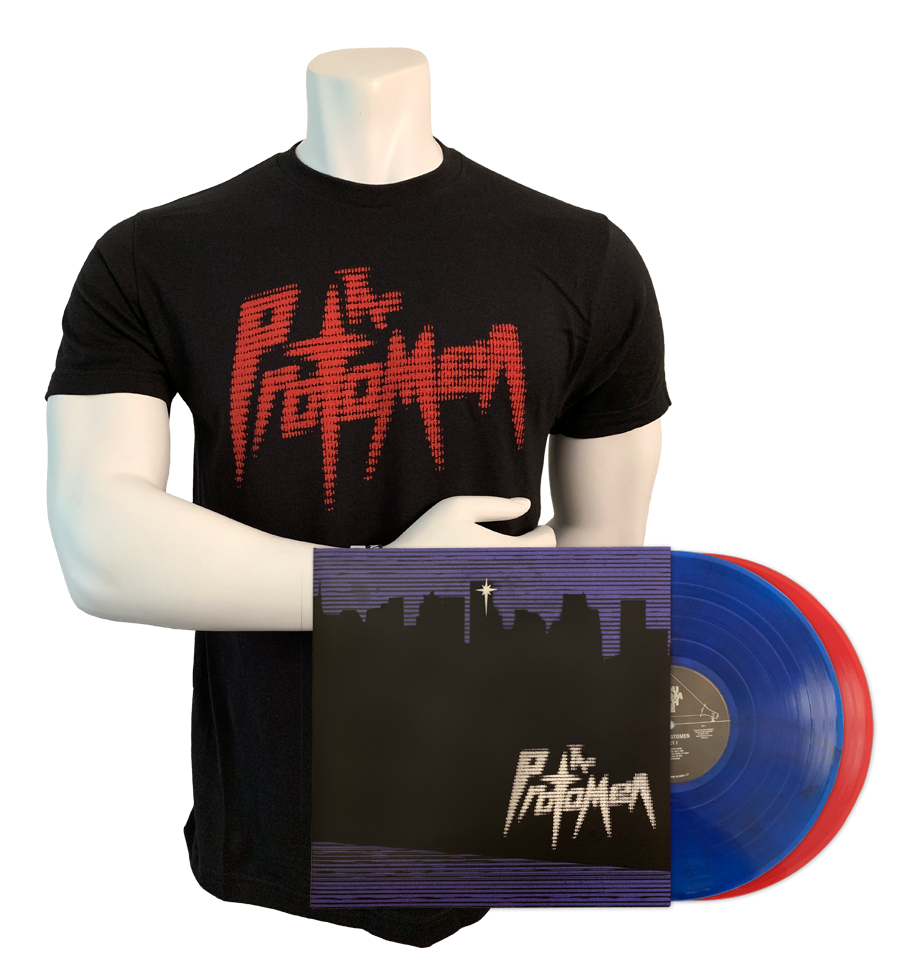 More stuff coming next mailer (remember that live Will Of One clip from the Euro Tour announcement video?)
See you soon,
-Commander