MARCH US TOUR WITH CYBERTRONIC SPREE
We're heading out in early March with our new friends, Cypertronic Spree, for a short knock-the-dust-off-our-cobwebs-before-we-head-over-to-Europe-for-our-very-second-European-tour tour! We're super excited to get back out on the road to sample all the best burritos (we're looking at you, Cosmic Cantina), Flying J chili, and Walmart parking lots the East Coast has to offer!
If you don't know about Cybertronic Spree already, you should absolutely go check them out. They're Transformers that play DiCola jams live. What's not to love?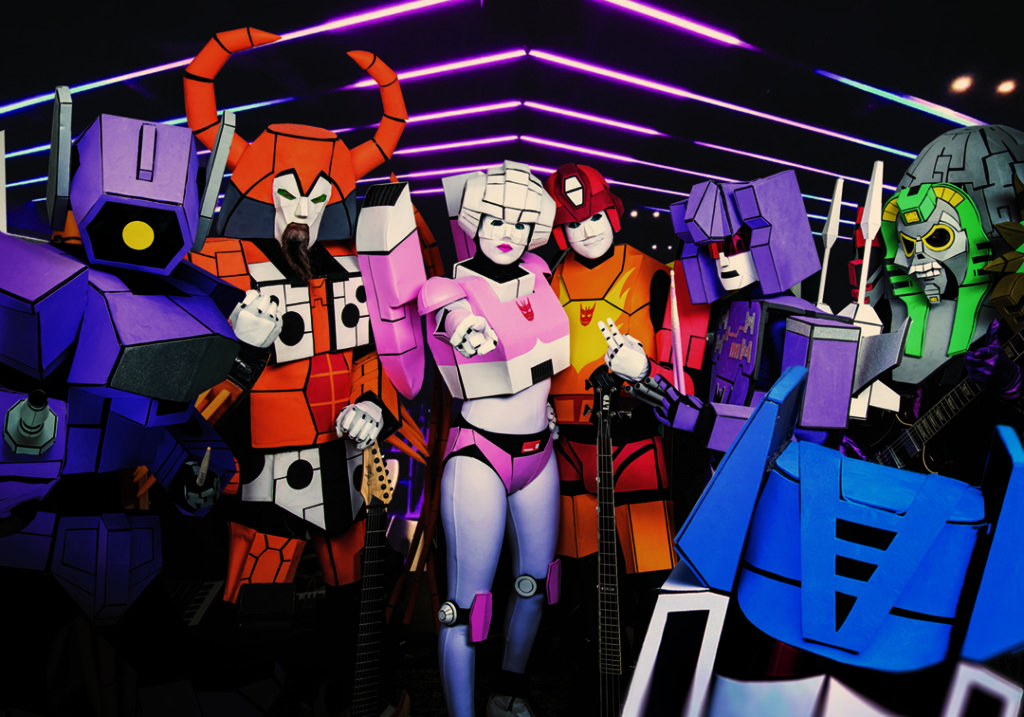 Grab some tickets below:
MARCH
12th – Atlanta, GA – The Loft
13th – Orlando, FL – The Abbey
14th – Gainesville, FL – High Dive
16th – Carrboro, NC – Cat's Cradle
17th – Baltimore, MD – Soundstage
19th – New York City, NY – LPR
20th – Philadelphia, PA – World Cafe Live
NYE IN APRIL
And in case you missed the last mailer, I hate to inform you that 2022 has been delayed until April 9th, where we'll finally get to play our postponed NYE show at Exit/In in Nashville. Don't think we're not gonna do all the New Year's Eve shenanigans that we had planned. Because we are. April 9th is the official new New Year for the entire Earth. Get on board or be left on the dock.
APRIL
09th – Nashville, TN – Exit/In (NYE Spectacular… in April)
EUROPEAN TOUR
Speaking of docks…. we're boarding a boat in mid-April to sail over to Europe for our tour (not really about the boat… we'll probably fly on an airplane. I just needed a segue to this paragraph), and Makeup And Vanity Set is terrified of boats (not really sure why I'm still on about the boat thing, but I started down this path and it's a little hard to change directions now, so I'm just gonna go with it for a bit), so buy a bunch of tickets and tell everyone you've ever known about us and the Euro shows to make it worthwhile to Makeup And Vanity Set to face his fears about long-range boat travel (even if the potential boats and his fears of them were simply fabricated by me as a paragraphical segue and to express our desire for you to help spread the word over there about our band and these shows.).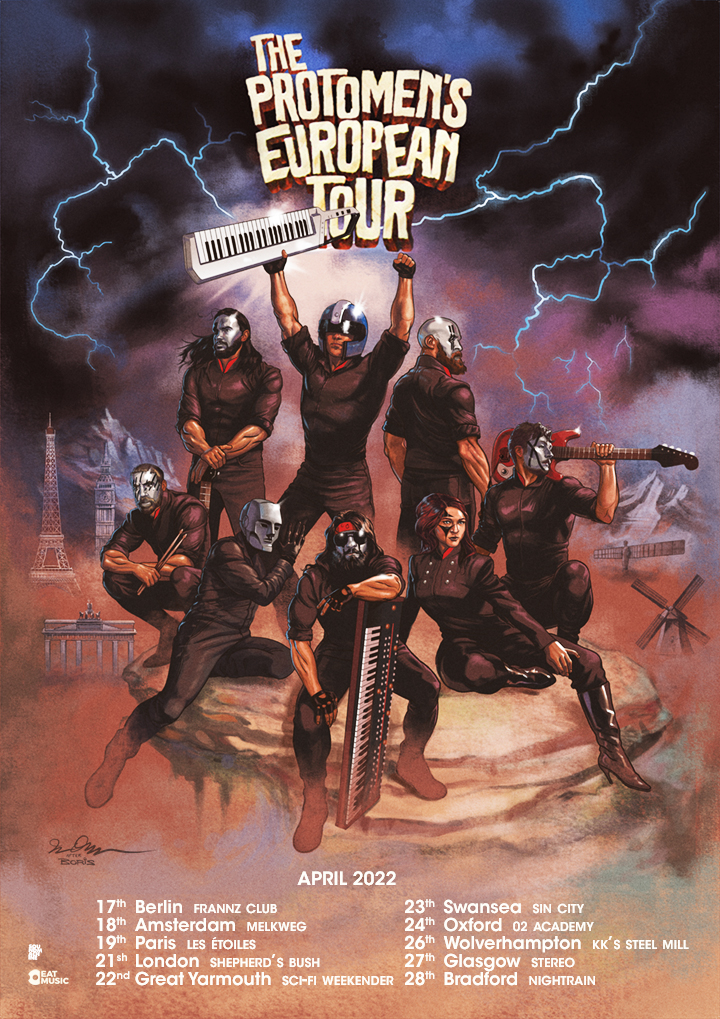 APRIL
17th – Berlin – FRANNZ Club
18th – Amsterdam – Melkweg
19th – Paris – Les Étoiles
21st – London – Shepherd's Bush
22nd – Great Yarmouth – Sci-Fi Weekender
23rd – Swansea – Sin City
24th – Oxford – O2 Academy
26th – Wolverhampton – KK's Steel Mill
27th – Glasgow – Stereo
28th – Bradford – Nightrain
That's all for now. We'll see some of you in a couple months,
-Commander