Posted on
November 1st, 2023
by The Protomen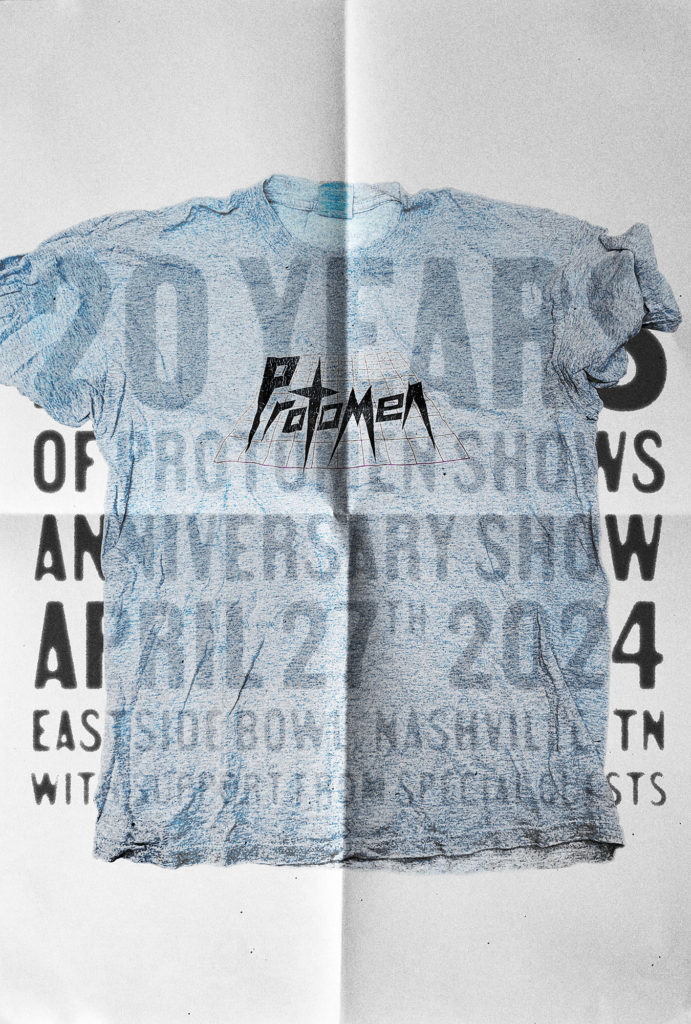 You know what? It's getting mighty close to the 20 year mark from the first show we ever played on April 22nd of 2004. We might as well have a party, right? Well, I don't care if you think we should or not – We're doing it. And while we're at it, we might as well try to bring back some of our old friend-bands to play the night with us to try to relive the glory days of playing in Murfreesboro, TN at the illustrious and world-renowned venue with a pretty solid black bean burger … The Boro. You know, to make it proper.
We'll announce the special guests closer to the date… which is…..
April 27, 2024
Eastside Bowl – Nashville, TN
CLICK ME, BECAUSE I AM A TICKET LINK!
Pre-sale tickets are currently live. And we're telling you Mailing Listers/News Lettereers first to give you a head start on tickets.
There are $20 general admission floor tickets available for the first 20 days (price will increase after 20 days). You see what we're doing with the 20s? … it's because it's our 20th anniversary. Really want to hammer it home in case you missed that first paragraph about it being close to the 20th anniversary of our first show. Hopefully more than 20 of you buy them.
THAT BEING SAID…
We've got a few tiers of tickets going so grab what you're into:
General Admission Floor ($20 for 20 days then goes up to $25) = just your good ol' rock n' roll show experience. Fist pump and high five your new friends on the floor in front of the stage, or you can stand at the back with a judgey look and your arms crossed like a true local Nashvillian!
General Admission Mezzanine ($35) = an elevated balcony experience that allows you to see the show from a higher view and there are optional couches! You also have access to the floor (we recommend using the stairs).
Limited to 100 people.
VIP PASSES ($100) = we figured since this event is at a bowling joint, why not go bowling?! This ticket includes a bowling game with the whole VIP crew and The Protomen + normal VIP action with exclusive merch items. Also includes a General Admission Mezzanine ticket for the show.
Limited to 20 people. (see what we did there again?!)
•••••••••••••
MAGFEST 2024
•••••••••••••
And if all that wasn't exciting enough, we're gonna be at MAGFest 2024 in National Harbor, MD from January 18th-21st! I'm not sure which day we'll be playing yet, but you can bet your ass it'll be one of them. Get your passes before they're gone. 
JANUARY 2024
18th – National Harbor, MD – MAGFest (Show day TBA)
19th – National Harbor, MD – MAGFest (Show day TBA)
20th – National Harbor, MD – MAGFest (Show day TBA)
21st – National Harbor, MD – MAGFest (Show day TBA)
And yes, we're working on Act III.
-Commander